List your business on the Roady App
Do you have a bucket-list New Zealand travel experience that people need to know about?
Roady is the place travellers go when planning a New Zealand road trip. The app has over 800+ free and paid experiences listed, and it's already helped over 50,000 travellers to find the best things to do and get the information they need.
The app also allows travellers to create lists, tick things off and share to social media as they travel the country.
List your business or event on the Roady App using our self service portal, which allows you to manage your listing and see live analytics. Drive visitors to your own website to book by adding a link to your listing - and as we use a subscription model we don't take any commission.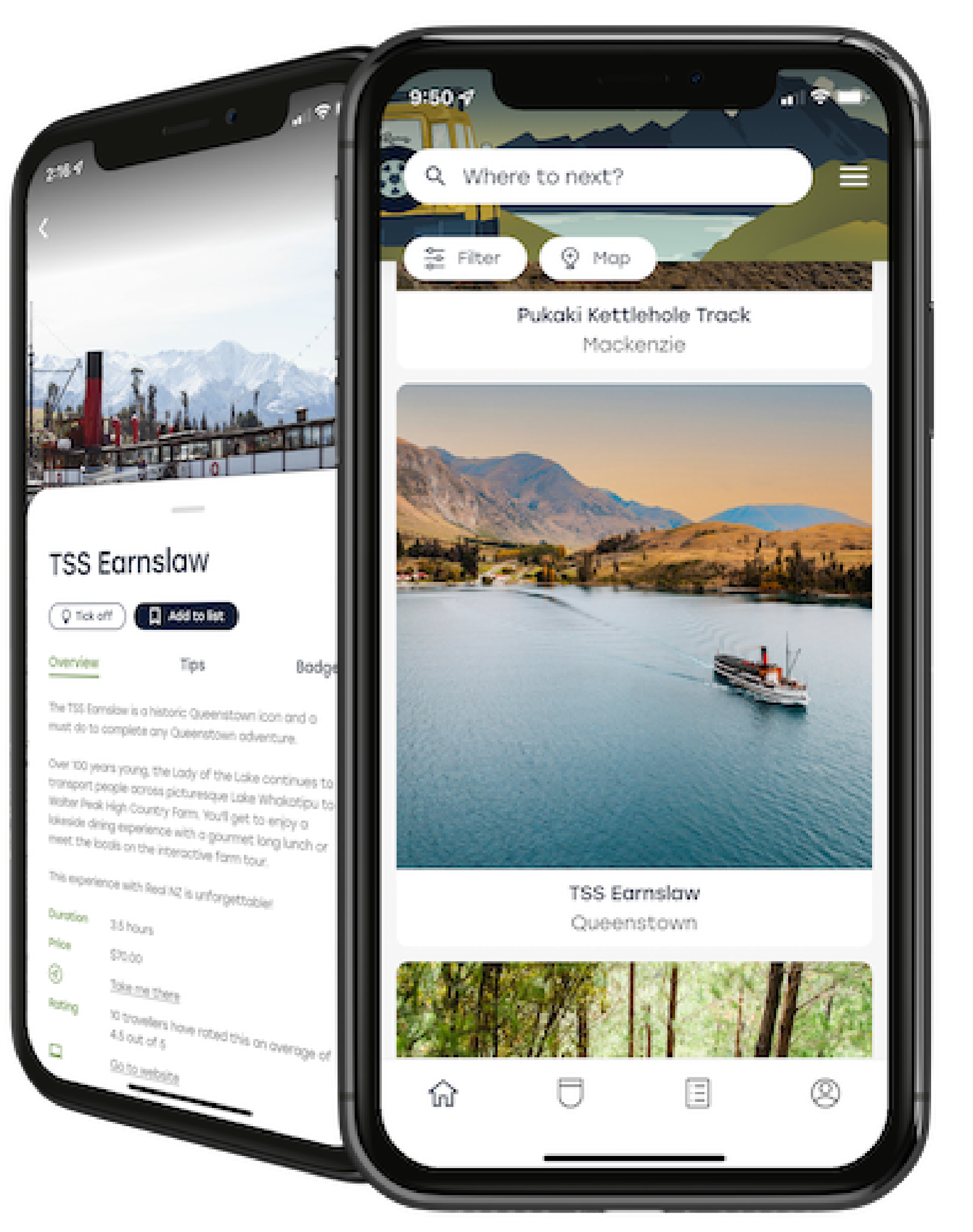 Leverage Roady's reach
Roady's social media channels have over 275,000 followers and an average monthly organic reach of over 1,000,000, consistently driving new users to the app from all over the world.
Steady user growth
Since going live in June 2022, we've already had over 50,000 downloads, with over 90,000 'tick offs' where a traveller has uploaded an image from their experience, this means Roady has facilitated in over 90,000 adventures — pretty cool huh!
Real time analytics
Using our self-service portal, you can manage your listing and see real time analytics including impressions, website link clicks, tick offs, listing views and adds to travellers bucket lists.
Quarterly subscription
Pay quarterly by credit card and have flexibility to list your location on Roady when it suits your business
$179 + GST per location listed
Annual subscription
Save 10% by listing your location for 12 months on the Roady App with a one off payment by credit card
$640 + GST per location listed
You might also be interested in
Content Creation & Promotion Services
When you collaborate with Roady, not only do you get fresh new photo and video content for your brand, but you also gain access to Roady's engaged audience of 275,000+ travellers.