We're launching an app that brings bucket-list NZ travel experiences to
the palm of your hand.
Finding cool things to do in new places can be tough.
So after years of touring the country top to bottom, listening to visitors and speaking with locals, Roady is developing an app to bring you our favourite hand-picked experiences.
Not only will you be able to plan your trip and find new things to do along the way, you'll also be able to share your experience with your mates.
Coming to Apple and Android in November 2021.
Follow @roadynz on Instagram for updates.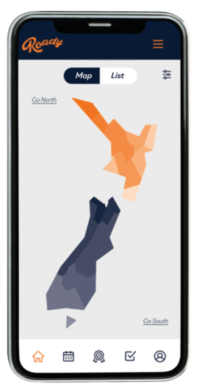 Keen to list your business on the app?
If you're interested in being a part of the app, please complete this form and we'll keep you in the loop.
You might also be interested in
Content Creation & Promotion Packages
We have two package options with a great balance between fresh video and photo content for your brand, and promotion through our channels.