Four epic days in Hurunui
The Hurunui district lies between Kaikoura and Christchurch and consists of rugged coastlines, lush forests, delightful wines, breathtaking mountains, and an adventure for everyone. Here we have for you an action packed 4-day itinerary beginning in Christchurch.
Day One: Christchurch to Cheviot
Driving time: 45 mins to Waipara then 40 mins to Cheviot
Accomodation: Tawanui Farm Glamping
Explore North Canterbury's wineries on your way north
On your travels towards Cheviot, you'll pass through Waipara, one of New Zealand's premier wine regions. Three of our favourites to visit are:
Rolling hills and spectacular views to share a bottle with friends. They have a newly renovated Cellar door and eatery, so it's a great place to stop in.
This family-run winery has used out of the box thinking to create a variety of wines like no other. The gourmet toasties are to die for – there are a few to choose from so try them all and share.
Sit outside while sipping on a Waimanu Pinot Noir. We'd also recommend taking a wander on the self-guided walkway along the border of the winery.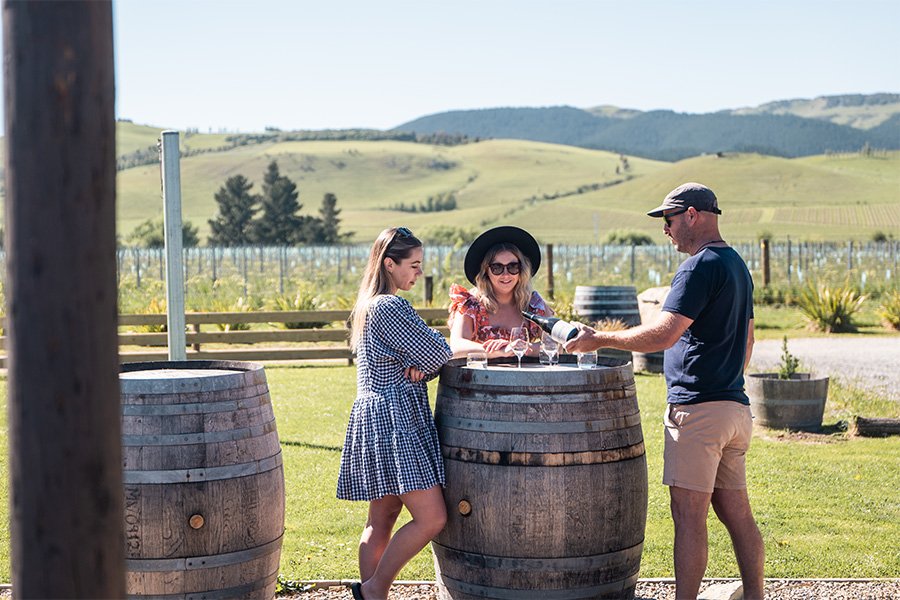 Wine tasting at Greystone Wines, Waipara
Gore Bay
A must do stop just 10 minutes from Cheviot is Gore Bay. A real highlight here is the Cathedral Cliffs, which give the Omarama clay cliffs a run for their money. The lookout is only a 5 minute drive from the main beach, and on a clear day the coastal backdrop makes for an epic photo opportunity.
Option: Nape Nape Beach
A short, 35 minute drive from Gore Bay is the secluded Nape Nape Beach. Pack a picnic and your swimwear, as this is a great spot to stop and enjoy some beach time.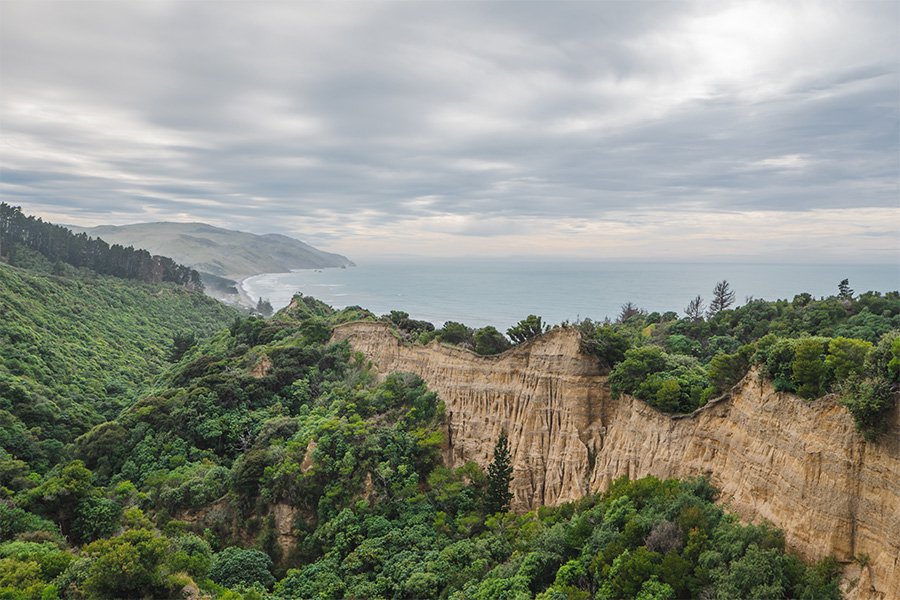 Cathedral Cliffs in Gore Bay
Tawanui Farm Glamping
Once you've finished beaching, make your way back to Tawanui Farm Glamping where you'll spend the night at one of NZ's best glamping sites. Enjoy a soak in the hot tub and a good night's rest in one of the two epic domes. The site has cooking facilities but you'll need to bring your own food, so we recommend picking up some platter food from the Four Square in Cheviot to take back for dinner.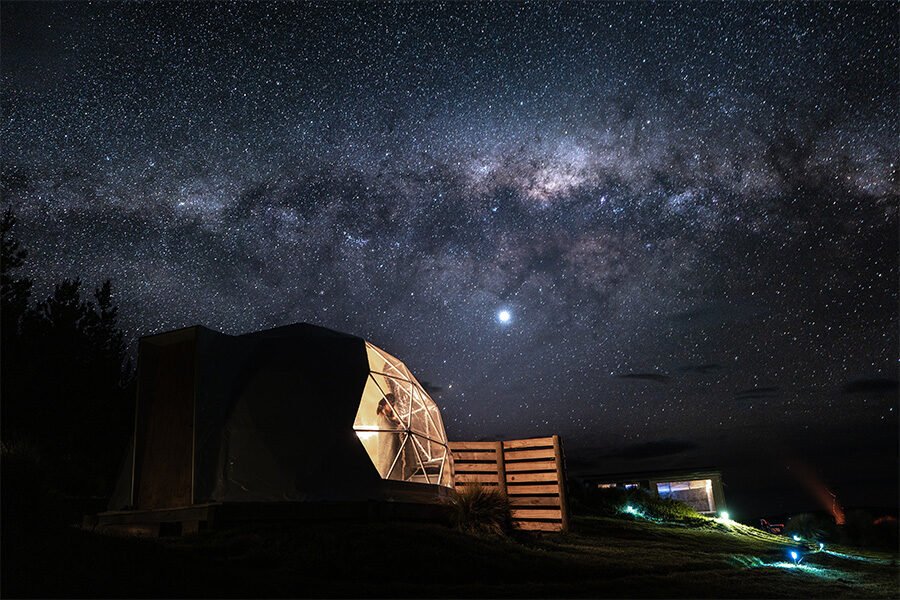 Tawanui Farm Glamping - one of the best glamping spots we've been to
Day Two – Cheviot to Hanmer Springs
Driving time: 1 hour 15 mins
Accomodation: Hanmer Springs Hotel
Fuel up with a cooked breakfast at the glamping site, before making your way to Hanmer Springs for an action packed day. If you're lucky, the owner Tim might even bake you a fresh loaf of bread.
Hanmer Springs Mountain Biking
Hanmer is well known for all things adventure and one of the best local attractions is mountain biking. Hire bikes from the Hanmer Springs Adventure Centre and head to the Hanmer Springs forest (just a 5 minute ride from town). Here you'll find 30km of purpose-built mountain biking trails catering to all levels of ability.
Pro tip: Be sure to grab a map from the Adventure Centre
Hire bikes from Hanmer Springs Adventure Centre and set off into the hills
St James Conservation Area
If you're after more exercise, or biking isn't for you, a short drive from Hanmer is the St James Homestead, which is located at the gateway to the St James Conservation Area. It's well worth heading out there for some exploration and a short walk, there's also the option to go horse trekking.
Getting there: Be warned the road is gravel for a decent way of the drive and a 4WD is recommended
No. 31 Restaurant and Bar - the culinary highlight of the trip
When you're back in Hanmer after a big day, we recommend treating yourself to a meal at No. 31 Restaurant and Bar. Beef and lamb is their specialty, alongside an extensive list of wines and great cocktails, this may well be the best meal you have on tour.
After dinner, walk back to your accommodation at the Hanmer Springs Hotel, which has an interesting history as an old hospital for wounded soldiers.
Day Three – Hanmer Springs
Driving time: 10mins (Hanmer to Mt Isobel)
Accommodation: Hanmer Springs Hotel
Today is another big day, but don't worry, you'll be rewarded with a soak in the afternoon.
Start the day right, with a big brekky at the Hanmer Springs Hotel before making your way to the beginning of the Mt Isobel track.
Hike Mount Isobel from Jack's Pass
Looking for a birds eye view over Hanmer Springs? Mt Isobel could be for you. Taking the track from Jack's Pass, it's a 6.2km return walk which takes roughly 4 hours. The walk is reasonably steep and slippery in some areas, and we recommend wearing hiking boots, or shoes with decent grip. This is an alpine environment so the weather can change quickly. Be sure to plan ahead and be prepared with warm clothing if needed.
Getting there: Head up Clarence Valley Road, and you'll come across a carpark and the start of the Mount Isobel track.
Mt Isobel, Hanmer Springs
Hanmer Springs Thermal Pool & Spa
After a big walk, it's time to head back to Hanmer Springs and park up at the Thermal Pool & Spa. With many different pools, from rock, sulphur and private pools, at a range of temperatures, you'll come out feeling brand new. You can also climb up one of three water slides for the adrenaline junky of the crew, or take a breather in the lazy pool.
Then grab a bite at Fire and Ice for some top quality pub food located in the heart of Hanmer Springs.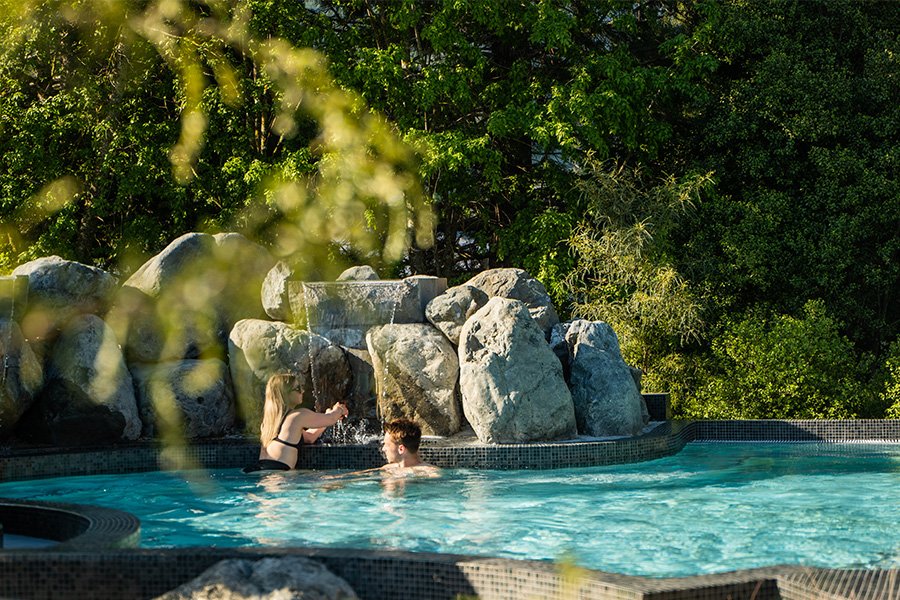 A well earned soak at Hanmer Springs Thermal Pool and Spa
Day Four – Hanmer Springs to Braemar Lodge
Driving time: 10 mins
Accommodation: Braemar Lodge and Spa
What better way to kick off day four than with a trek to a hidden waterfall? Get some coffees in the system and make your way to the beginning of the Dog Stream Falls track — just 5 mins from town.
Dog Stream Waterfall
The Dog Stream Waterfall track starts out climbing up through magical Tawhai Forest, with a few bridges and (small) river crossings thrown in between. The walk is uphill the whole way but isn't too steep.
About 1 hour in you'll come to a clearing where you can get your first glimpse of the waterfall. Standing at 41 metres high, it's a pretty spectacular view. The walk is a 4.2km return via the same track and takes roughly 3 hours all up.
Getting there: please don't follow the google map directions, you'll end up at some poor local's house invading their privacy. Instead, travel North-East on Jollies Pass Road for around 2 kilometres, then turn left onto McIntryes Road. Follow this road until taking another left onto Mullans Road. Continuing on straight, this will take you to the Hanmer Forest car park.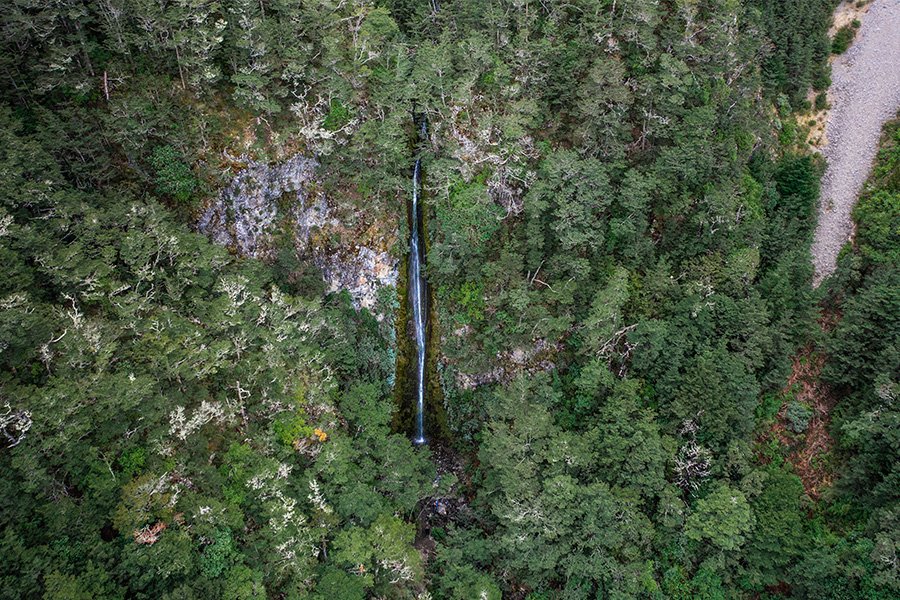 Hanmer Springs Attractions
This afternoon calls for some adrenaline, and there's no better place to get your fix than Hanmer Springs Attractions. Here you'll find a range of activities that are sure to get the blood pumping. Choose from jet boating, rafting, canoeing, quad biking or bungy jumping from the historic Ferry Bridge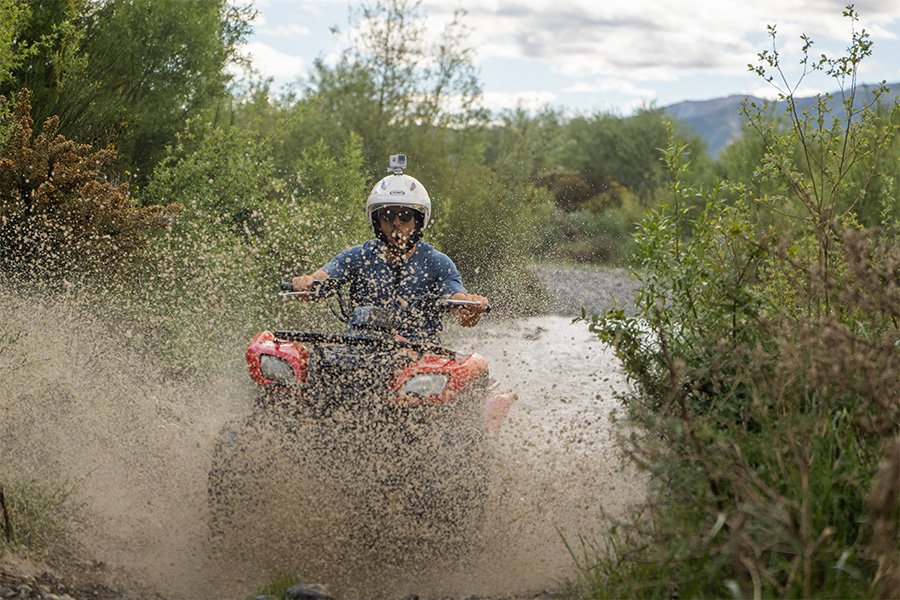 Quad biking with Hanmer Springs Attractions
Braemar Lodge and Spa
It's your last night on tour, so why not treat yourself to a bit of luxury? Book a night's stay at the Braemar Lodge and Spa. Have dinner at the Altitude restaurant on-site with views out across the mountains and alpine forests, enjoy a massage from the day spa or take a soak in your room's private hot tub. The best way to go home feeling relaxed and rejuvenated after a busy tour.
And that's a wrap on four action packed days in Hurunui — but why stop there? Stay a little while longer to explore before you head off.